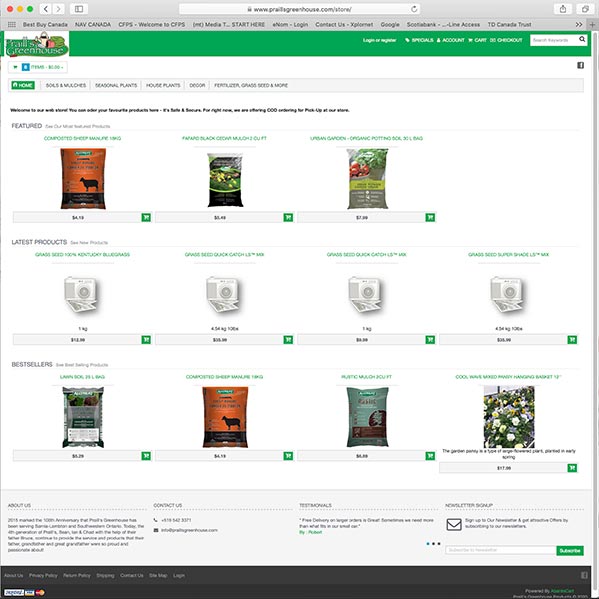 AbanteCart is a Full Featured Shopping Cart with NO Subscription Fee. This package supports multiple item transactions AND it also supports Canadian Retail or Wholsale Taxation.

It also supports:
• Multiple Payment Gateways, including PayPal.
• Newsletter E-mail System
• Promo Coupon System
• Multiple Shipping Options
• Multiple Reports - Sales, Customers, Tax, Shipping & More
It is EASY to use - add you products & Start Making Sales!
EXAMPLE:

Praill's Greenhouse:

"Our Shopping Cart Went Live on April 4th & it Immediately started Making SALES! OVER A DOZEN ORDERS IN 3 DAYS!

And it's SO Easy To Use - Even I was Able to Add Products without any formal instruction!"

Ian Praill
Set Up: $1199.00
Includes:
25 Items + 2 Hrs. Tutorial